Our team eats, sleeps and breathes restaurant marketing.
We admit it. We're nerds for franchise restaurant marketing. We're constantly scouring the press, industry blogs, and your competition for information we can use to your advantage. We also like to have fun in the process, because if you're going to work this hard, you have to blow off steam now and then.
It's this combination of food and fun that has twice earned us a "Best Place to Work" designation by AdAge.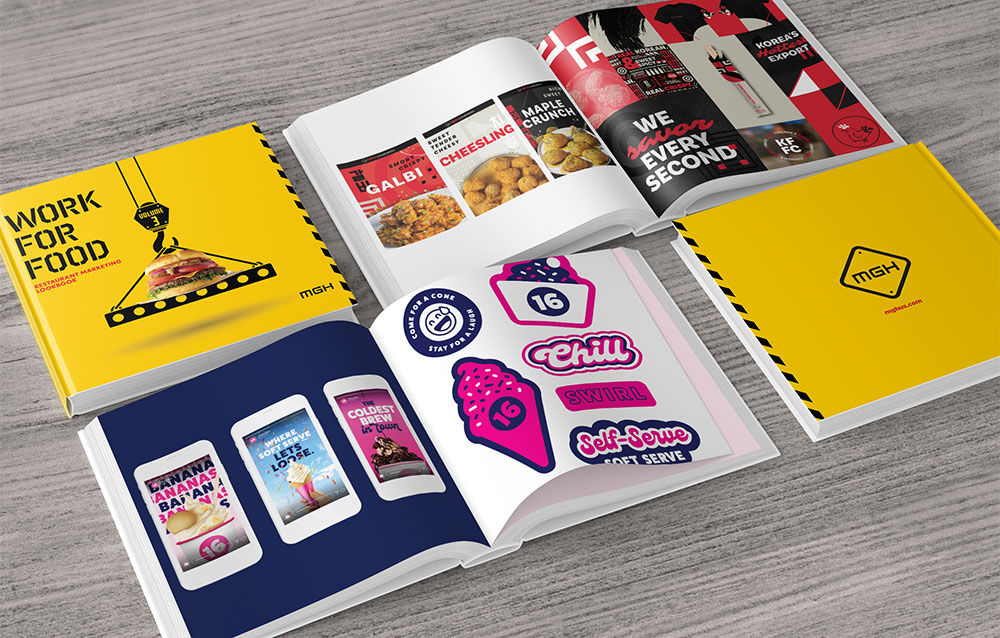 Take a bite.
Request a complimentary copy of MGH's 2022 Restaurant Marketing Lookbook. Or contact us today.