We're fast. We're nimble. We're hungry.
We're MGH. And we're experts in restaurant franchise marketing. We help grow your franchised restaurant business by staying nimble, acting quickly, and thinking beyond cookie-cutter solutions. All for a reasonable cost. We've worked with some of the nation's largest restaurant franchisors, in both consumer marketing and franchise development. So we understand the challenges of your business. Because it's our business, too. Let's talk the talk.
We get results. And nice tips.
I always tell my wife I wish I had met her sooner so I could have spent more time loving her. I feel the same way about MGH.

Founder & CEO, Jars by Fabio Viviani
Fabio Viviani Hospitality
Engaging MGH has been a blessing. Our conversion rates are up and lead quality is spot on.

Former Director of Business Development
Crest Foods, Inc., Franchisor of Nestlé® Toll House® Café by Chip
MGH was truly an extension of Global Franchise Group. They understood who we were and made our lives easier. Their quality of work and level of experience is unmatched.

Brand Marketing and Franchise Events Manager
Global Franchise Group / FAT Brands
MGH was agile when needed and on-trend from an industry perspective with campaign suggestions and optimizations.

Director, Marketing & Public Relations
Golden Krust
MGH offered the best client service of any agency I have worked with. They set the bar for responsiveness, dedication, relationship building, and accountability.

Former Regional Marketing Director, Southeast
Papa John's Pizza
Both creative and media support leveraged [MGH's] vast experience in the retail franchise restaurant space to help drive results in a challenging and uber competitive environment.

Former National Field Marketing Director
Marco's Pizza
MGH is a collaborative, very creative, out of the box agency that is incredibly versatile from strategy to social and everything in between. To this day, I'm inspired by their contributions.

President & Chief Brand Officer
Global Franchise Group / FAT Brands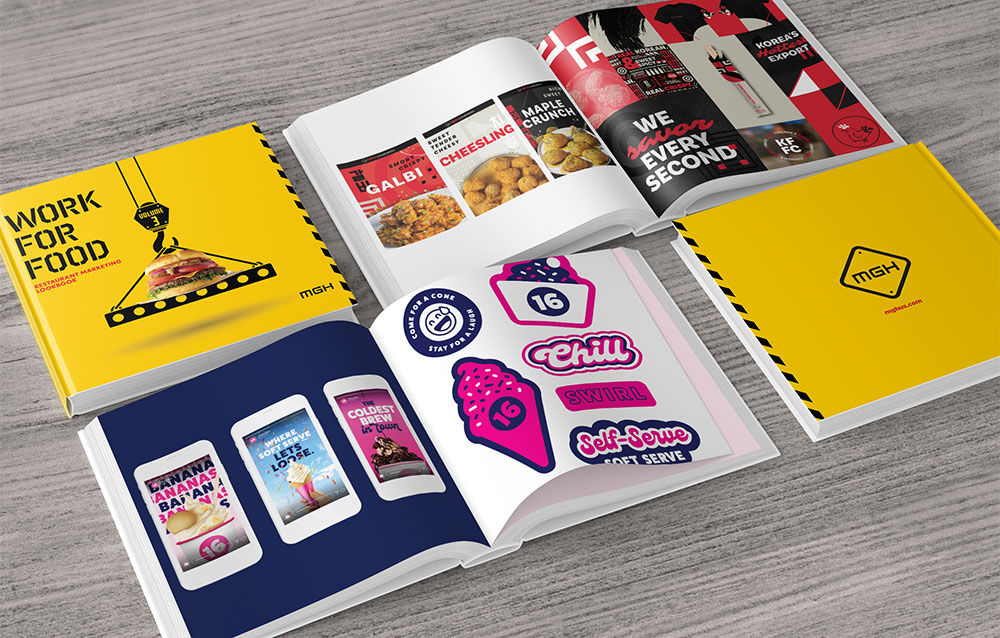 Take a bite
Request a complimentary copy of MGH's Restaurant Marketing Lookbook. Or contact us today.